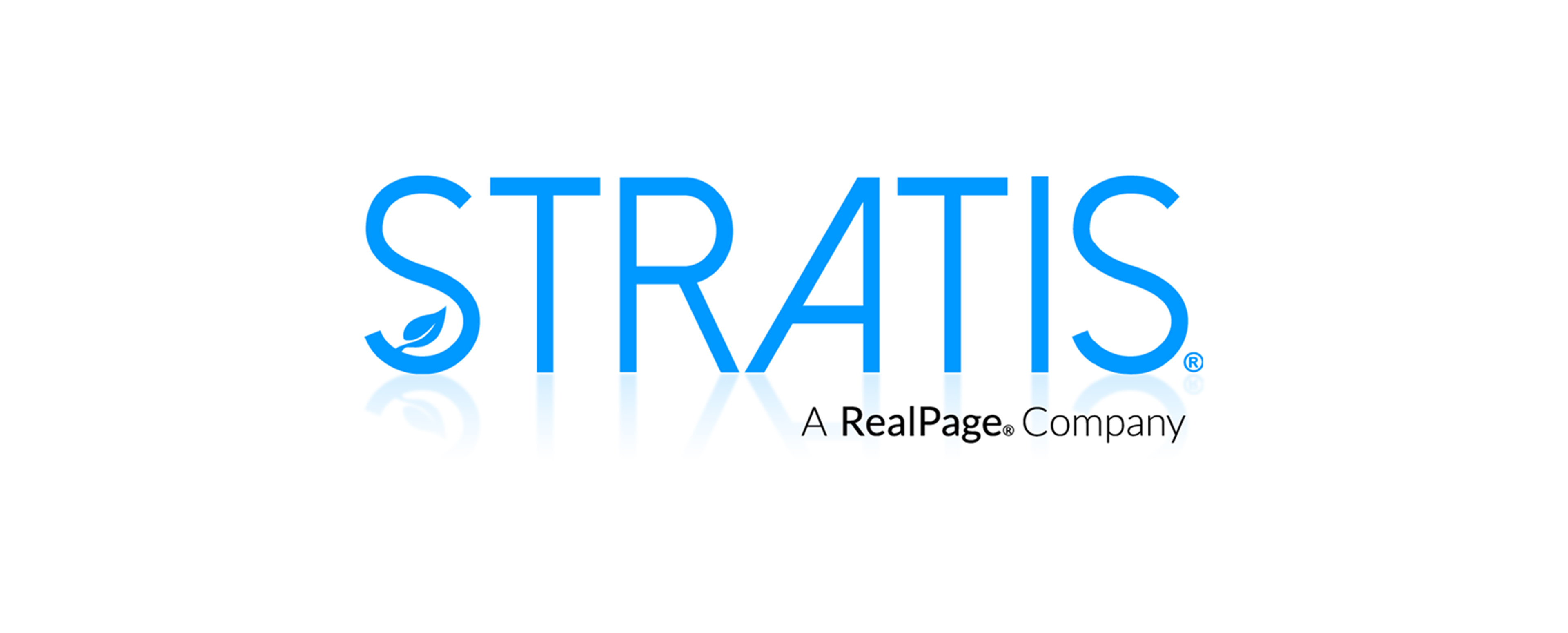 STRATIS Featured In Philadelphia Business Journal
This article appeared in the Philadelphia Business Journal
A journey to the center of the Internet of Things
by Michelle Caffrey
"That's Weird."
The two-word response BuLogics CEO Felicite Moorman received from a potential investor speaks volumes about the "internet of things," the sole focus of Moorman's engineering firm. Not the tech itself, exactly, but about how its vast potential is perceived.
"It really isn't that weird, but then again we're looking at five to 10 years in the future," Moorman said.
It's a future that's rapidly arriving. Every day, billions of devices around us are becoming smart, connected in a way that could transform nearly every industry as the internet of things, or IoT, comes to life.
As many outside of the tech sector are still wrapping their minds around what exactly IoT means and the market potential of IoT tech, companies in Greater Philadelphia are in the game, laying the groundwork for what some industry leaders think could make the region a go-to center of excellence in the quickly evolving space.
"This is the next industrial revolution," Moorman said. "It's a tremendous opportunity for all of us and the Philadelphia region."
Both startups and entrenched stalwarts are working with their heads down developing IoT technology, both succeeding and taking punches, to create smart home innovations, industrial networks, applications in the health care industry, water purification. Two even have a part in creating the world's first electronic bumper sticker and more.
The big picture
The internet of things is both a simple concept and one that's not easy to pin down in a phrase. It is a catch-all term that refers to the wireless connection of material devices, from refrigerators to utility substations and anything in between. Tiny chips can send and receive data to and from the cloud, allow devices to be controlled from thousands of miles away, and enable objects to interact with each other, creating a host of possibilities.
People are already using IoT tech when they start cars remotely, ask their Amazon Echo to start a timer, or just use their smartphone.
"We're all Internet of Things users, all day, every day," Moorman said.
A number of factors contribute to recent traction in the IoT space, but the biggest influence has been the combination of mobile devices becoming nearly ubiquitous, while at the same time the cost of chips plummeted.
"Those two prevailing developments have enabled all sorts of capabilities in terms of having devices communicate with each other," said Kevin Garton, chief marketing officer at Malvern-based Zonoff, which creates white label IoT hardware and software as part of an end-to-end IoT platform.
David Rosner, principal at Deloitte Consulting and head of its U.S. digital life sciences practice, said just about any industry, especially the region's dominant health care industry, stands to benefit from IoT advances.
"Everybody's looking into ways to integrate this into their core business," Rosner said. Pharmaceutical companies are exploring equipping injection pens to track patients' usage, for example.
There are applications for auto makers, dentists, insurance companies, and plumbers. The list is endless, said Rich Jeanneret, Americas vice chair and northeast region managing partner for professional services firm EY, and businesses need to be aware of the impact tech like IoT could have on their operations.
"Technology is disrupting and converging with so many industries," Jeanneret said. "This whole digital world, this whole internet of things, it's in every industry and if you're not dealing with that ... watch out."
He's seen the impact already in the past year of global M&A activity, as transformative technologies gave the global tech sector "it's greatest year ever in terms of the all-time value of the M&A trades," in 2016 at $466 billion. While the overall number of deals declined, the largest of them, at $39.2 billion, was a deal consolidating IoT and automotive motivations.
Philadelphia's edge
A range of factors make Greater Philadelphia especially fertile ground for IoT companies to grow, industry players said.
Comcast is a major one. The media giant is amid a B2B IoT trial venture called machineQ that is deploying a low-power, wide-area network in both Philadelphia and San Francisco that enables IoT connections. The head of machineQ, Alex Khorram, said the venture is the first step toward his goal of setting the city up to be a "center of excellence" for the IoT industry. He plans to bring major global carriers to the area by mid-year to collaborate and show off its progress. Khorram's team has also paired up with the University of Pennsylvania's Pennovation Center, which seeks to commercialize Penn's research, to develop IoT tech and community outreach efforts like IoT hackathons.
"It's a great opportunity for us to kind of take a lead in IoT," Khorram said. "We have all of the right assets."
Other factors help set the foundation. The region's tech ecosystem is maintaining the strength it's built up over the past four to five years, which helps support innovation. Its strength in the B2B space over B2C also gives it a leg up, as experts say there's more activity around enterprise and industrial IoT because of its broader range of applications and higher returns on investment.
The region's strong base of colleges and universities is pivotal as well, especially to companies like BuLogics as it seeks hard-to-find IoT talent, Moorman said. Drexel University's co-op system, which weaves work experience into a student's degree program, has helped her hire students who have already been immersed in the tech, right after they graduate.
"No one knows IoT unless they've done it. [Drexel's co-op] is a priceless resource for us, we can't beat it," said Moorman, who spent 15 years in Baltimore and Washington, D.C., but chose Philadelphia over New York when deciding where to locate her next venture, citing one of the region's usual key selling points, its low cost of living in comparison to other major East Coast or West Coast cities.
Fischer Block is one of the smaller IoT startups in the region vying to make waves. The Royersford-based company has developed hardware that attaches easily to energy substations and relays real-time data back to utility companies. Its software analyzes the data and predicts potential problems before they occur. After extensive field testing with industry leaders, its product is in the market and has drawn attention from regional conferences like the Philadelphia Alliance for Capital and Technologies' IMPACT conference, where Fischer Block secured a $300,000 investment in the "Lion's Den" the conference's version of Shark Tank. Ben Franklin Technology Partners of Southeastern Pennsylvania also invested $200,000 in it, on top of $1 million in angel investment.
It's been able to do it all without venturing outside Greater Philadelphia to shore up its supply chain, said CEO Greg Wolf.
"It's all local. We have not had to go out of the region to find expertise and to support our manufacturing and engineering," Wolf said.
He sees the region gaining recognition in the space, but it has plenty of competition.
Roadblocks on the runway
Philadelphia is far from the only metropolitan area with tech sectors seeking to produce major innovations in IoT technology. Silicon Valley, Austin, Boston and New York are just a few obvious players in the race, and leaders in Philadelphia say the space say it is still burgeoning, with more than a few obstacles ahead.
"I wouldn't say it's fully-formed," Moorman said. "IoT is a little bit treacherous really. A lot of times what we're doing is creating something to see if there's a need, and that can be really challenging … Some days we miss. Some days people didn't need that thing we thought they needed. IoT people are visionaries."
The forward-thinking nature of the work also poses another challenge to spurring more IoT innovation on the local level — fewer investors feel comfortable placing their bets on tech they don't understand. Moorman saw that firsthand.
"The seed round is especially hard, and I can't say it gets better," she said.
There are options, however. A select few investors in the region actually seek out complicated tech innovations — like Sashi Reddi, managing partner of Philadelphia-based SRI Capital. He said part of the problem is that seed funding is normally driven by angel investors, who like to stick to what they know or can learn quickly.
"Startups that are solving a problem that [angel investors] are directly familiar with will get attention and funding from such investors," Reddi said. "Deep tech, including IoT, [artificial intelligence, machine learning] etc. requires a certain degree of comfort with serious engineering and unless those angel investors come from such a tech background, the space will seem risky and a long shot."
That means even startups with significant potential have difficulty drumming up excitement, as venture capitalists tend to wait for the risk in the technology to fall away before investing.
"So at this early stage where there is still technology risk, startups need tech savvy investors," said Reddi, who was introduced to Fischer Block as a lion in IMPACT's Lion's Den and arranged for SRI to make the six-figure investment in the company.
Emerging IoT companies also need ecosystems. Cooperation through public and private entities are key if the region wants to capitalize on the growing field and establish the area as a go-to center of IoT innovation, said Khorrma, of Comcast.
"It's not just us, it's academia, it's other businesses, it's the municipalities, it's the city, we all have to make this a priority," he said.
Whether the region can rise to major levels of prominence in IoT remains to be seen. But it has what it takes to try.
IOT at Work in Philadelphia ...
From farming to assault prevention, local companies are innovating around IoT tech.
Barn Owl
Wharton MBA students Josh Phifer and Vince Kuchar founded Barn Owl, which is developing IoT products to help farmers and livestock ranchers monitor water tank levels, fences, gates and vehicles via sensors that send the data to the cloud. Farmers can then access that detailed information about their operation from a smartphone, online dashboard, text alerts or emails.
Tern
Developed by Drexel University students, the Tern smart faucet doesn't just purify water, it sends data to a smartphone app about water usage, quality and its filter. The startup is currently raising funds to perfect its prototype and develop its supply chain.
Wearables are one of the most cited consumer-focused IoT tech. The one developed by Roar CEO Yasmine Mustafa doesn't track your steps though; it's a small, elegantly styled pendant that allows users to let family and friends know they don't feel safe or set off an alarm with a few taps. It can be clipped to a bag, belt, shirt or worn as jewelry and is expected to ship out this summer.
Chariot Solutions
While the software firm isn't solely focused on IoT, it is expanding in the space, most recently when it teamed up with a New Jersey-based company and regional design firm Think Company to help create the first electronic bumper sticker. Chariot's tech connected the web store of bumper sticker designs to a smartphone app that consumers use to change the physical bumper sticker device's display.
... and nationally
IoT-enabled devices big and small are gaining traction.
Amazon Echo and Google Home
The two tech giants each have their own version of the newest trend to hit homes, a device that responds to its name, commands such as setting timers or turning off lights equipped with connected sensors. They can play music and place orders online with just a phrase, and were a leading gift over the holidays.
Canary
The home security and monitoring system lets users set motion-activated alerts, pull up a real-time HD camera stream of inside or outside of their home, activate a siren or monitor temperature and air quality.
Kolibree
Even toothbrushes are getting the IoT treatment. The Kolibree company develops smart electric toothbrushes that can collect data about brushing efficiency and send it to an app, where users can learn how to improve brushing, show areas that need more attention and even uses games to help entice kids into the process.
Michelle Caffrey covers technology and education for the Philadelphia Business Journal.
STRATIS®, a RealPage Company, creates smart apartments and intelligent buildings and is the only platform of its kind built for the complexities of multifamily and student housing. STRATIS is installed worldwide across the U.S., in Japan, the UK, EU, and Latin America. STRATIS now serves hospitality, retail, and small to mid-size commercial, as well. STRATIS is an Inc. Magazine "Fastest Growing Company in America" and a Top Ten Entrepreneur Magazine "Best Company in America." STRATIS was recently acquired by RealPage to enable STRATIS Smart Building, a more connected lifestyle, and unleash hidden yield through new revenue streams.
STRATIS®, a RealPage Company, creates smart apartments and intelligent buildings and is the only platform of its kind built for the complexities of multifamily and student housing. STRATIS is installed worldwide across the U.S., in Japan, the UK, EU, and Latin America. STRATIS now serves hospitality, retail, and small to mid-size commercial, as well. STRATIS is an Inc. Magazine "Fastest Growing Company in America" and a Top Ten Entrepreneur Magazine "Best Company in America." STRATIS was recently acquired by RealPage to enable STRATIS Smart Building, a more connected lifestyle, and unleash hidden yield through new revenue streams.